Interview Coaching – Leadership Training – Melbourne
INTERVIEW COACHING
Brian Carroll is a highly experienced interview coach. An online interview coaching session will help you to feel more confident when presenting yourself at your next job interview. Interviews can be daunting – especially behavioural interviews . A 75 minute intensive interview coaching session with Brian will ensure that you are using strong examples to demonstrate your skills, achievements and initiatives. The coaching is delivered via Zoom – and offers you the opportunity to practice and rehearse for your interview. Your investment per session is $180. You will gain expert feedback and guidance in preparation for your interview.
For more information, check out our page Interview Coach Melbourne
LEADERSHIP & INTERPERSONAL SKILLS:
This highly interactive two day education & training course "Interpersonal Skills for Leaders" is delivered in-house for your organisation. Participants will gain leadership tools and people skills in Communication, Influence, Resilience, Coaching & Teamwork. Just as importantly, participants will gain self-awareness in terms of how they impact upon others. They will gain personal insights and interpersonal techniques they can start applying immediately to get the best out of themselves and their teams as a leader. This course is one of the most popular training programs we deliver in the workplaces of both small and large organisations.
Participants will develop the leadership capabilities, self-awareness and social confidence they need to deliver consistent results through the way they lead, engage and develop their team. Email us at – info@performancedevelopment.com.au to enquire. Learn more about (click on) our course, Interpersonal Skills for Leaders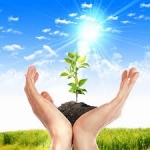 Corporate Training: in-house staff training solutions
Check out the links below for the range of short training courses that can be tailored to your needs and delivered in-house for your organisation, in or around Melbourne