Management Course – Leadership Training Melbourne
Management & Leadership Skills:  In-company course
This intensive short management course can be delivered in-house for your organisation. Participants will gain leadership tools and people management skills in delegation, performance coaching, motivation, influence, resilience, effective communication and team building. Just as importantly, participants will gain a deeper level of self-awareness in terms of how they impact upon others.
 Throughout the two days of this highly interactive management course, participants gain personal insights and practical techniques that they can start applying immediately to get the best out of themselves as a leader. They take-away ideas and actions that can be used to increase team productivity in the workplace.
During the course, we do not cover useless theory – we focus on people management skills with real-world application. Participants develop the type of leadership capability, self-awareness and confidence needed to deliver great results with their teams. Phone or text 0430 972 578 to enquire.
As a guide to the course investment, if your organisation had say 5 staff to attend, then to deliver the course on your site in or around Melbourne, the cost per attendee is $800 + gst.  Learn more about (click on) our management course.  .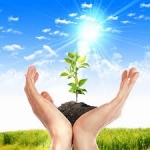 Check out the links below for the range of  short courses that can be tailored to your needs and delivered in-house for your organisation, in or around Melbourne