Management Course – Leadership Training Melbourne
Management & Leadership Skills course – Feb 14, 15  – 2019
In this intensive short management course you will gain leadership tools and people management skills in delegation, performance coaching, motivation, influence, resilience, effective communication and team building. Just as importantly, you will gain a deeper level of self-awareness in terms of how you impact upon others.
 Throughout the two days of this highly interactive management course, you will gain personal insights and practical techniques that you can start applying immediately to help you get the best out of yourself as a leader. You will take-away ideas and actions that you can use to increase team productivity in the workplace.
During the course, we do not cover useless theory – we focus on people management skills with real-world application. You will develop your leadership capability, self-awareness and confidence to deliver great results through your team. Phone or text 0430 972 578 to enquire. Course investment per attendee is $850 + gst.  Learn more about (click on) our next management course. 
If your organisation has 5 or more staff to attend, we can deliver this Leadership course in-house for you.
Recent Blog Posts:
Job Interview Coaching  
Gain an edge with expert feedback
Management skills tips
A treasure chest of tips & techniques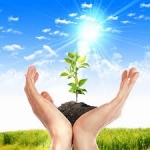 Personal Development
Self-improvement, confidence, happiness
Tailored corporate training & business training courses delivered in-company
Management Training  Gain techniques in performance management, delegation, coaching, team development.
Leadership Course  Leadership is about engaging staff, winning respect and delivering great results
Negotiation Training Develop your influencing skills. Plan and conduct negotiations with method and confidence
Team Building Refresh and rejuvenate team spirit – strengthen commonality of purpose
Presentation Training Prepare and deliver your message with impact and confidently engage your audience
Customer Service Training Enable your team to deliver exceptional service and build customer loyalty

Performance Coaching Skills Coach and develop your staff to their full potential
Business Writing Ensure e-mails, correspondence and reports are clearly written, well-structured and present a professional image
Assertiveness Training Standing up and speaking up for your rights
Stress Management  Gain control of harmful stress, build personal resilience, and increase well-being
Recruitment Training  Plan and conduct a structured recruitment interview to select the best person for the job
Project Management Training  Tools and frameworks for managing through the project life-cycle, delivering results on time and in budget
Time Management Training  Essential disciplines, routines and planning techniques that improve self-organisation
Sales Training Melbourne  Sales 101 – How to convert leads and enquiries to sales.  Build relationships, identify customer needs and present solutions
Outlook Training & E-mail Management  Gain control of e-mail overload and boost personal productivity
MS Project training  Learn to use the powerful project planning tools that are available within Microsoft Project
Achieving Peak Performance – (with Nathan Burke)  Discover what it takes to be a peak performer
Productivity Training Canberra   Hands-on courses in Outlook, Excel, MS Project or OneNote – empowering staff to work more confidently with these productivity tools. Delivered for many government departments in the ACT.
Understanding, Inspiring & Engaging Millennials in the Workplace  Presented either as a keynote address or as a workshop – by a millennial – this is an informative and humorous guide to getting the best out of this younger generation of staff
Selection Interview Training Canberra – Ensuring panel members in your Department can apply Best Practice methods to the preparation and conduct of selection interviews – and selection is based upon merit